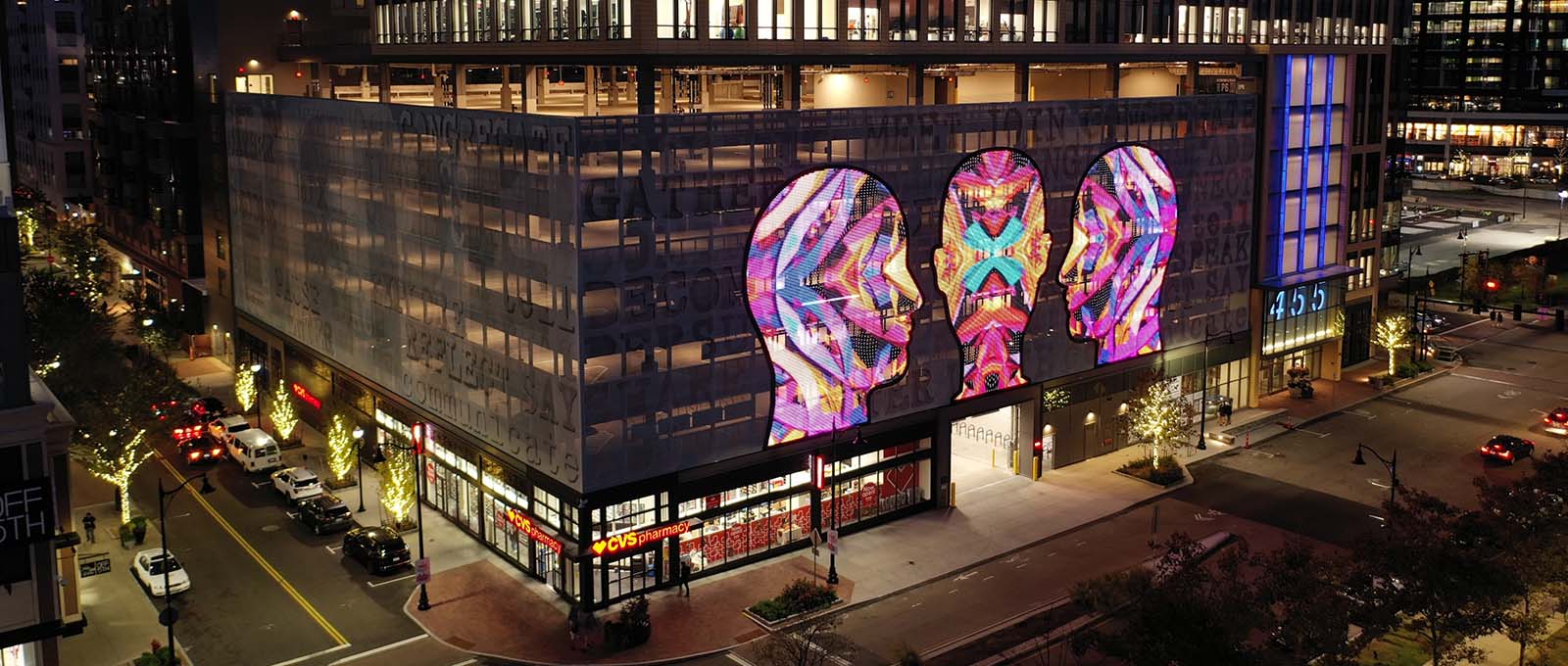 Assembly Row "The Conversation"
Somerville, Massachusetts
DCL is proud to join "The Conversation" at Assembly Row in Somerville, MA. This unique and monumental public art façade unites technology and the local artist community.
DCL (Design Communications Ltd.) engineered, fabricated and installed the 21,000 square foot façade with a combination of perforated graphic banners and custom integrated LED heads. The installation spans 6 stories high - with each LED head approximately 47 feet tall.
Thank you to our client, Federal Realty Investment Trust, Studio HHH for curating the tech façade, Street-Works Studio as lead designers, Atelier Cue for designing the scrim, and our friends at Daktronics for working on custom length fixtures to bring this project to life.
COLLABORATORS
Client: Federal Realty Trust
Urban Planning & Design: Street-Works Studio
Art Curator: Studio HHH
LED Technology: Daktronics
What We Provided
Project Management
Material Specification
Tech Consultation
Engineering
Prototyping
Custom Fabrication
Field Services
Installation
What We Did
Garage Façade Mesh
Dynamic LED Heads