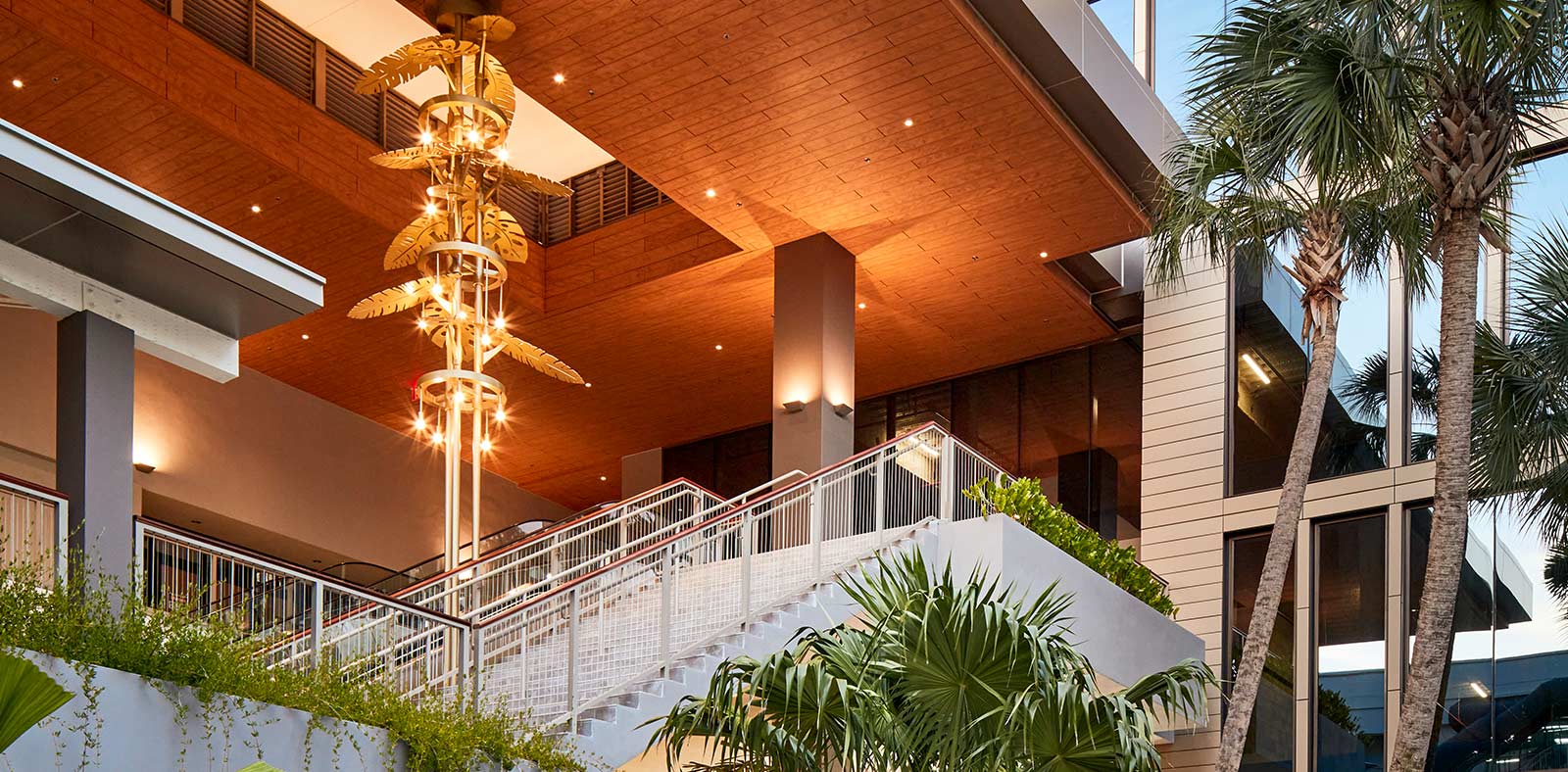 CocoWalk
Miami, Florida
The newly transformed Cocowalk is at the core of Coconut Grove — the birthplace of Miami. Reimagined from a tired 1990s mall, Cocowalk is now the vibrant heartbeat of The Grove and respectfully integrates the spirit and heritage of the area while offering something fresh and engaging. Inspired by the tropical gardens and lush surroundings, DCL worked alongside designer Foreseer to bring to life a truly memorable place that captures the local community's culture.
Foreseer looked to their long-term relationship with DCL, working closely to complete their vision for creative placemaking, identity and wayfinding. This was realized by incorporating unique architectural features, custom lighting and art throughout. DCL's wide range of capabilities was a perfect fit for the 1000+ individual elements that now grace the property.
Federal Realty, with local partners Grass River and the Comras Co., wanted to reinvigorate the property into a successful mixed-use center for retail, dining, entertainment and office space. The newly constructed Class A LEED Silver office building more than doubled the location's density. The entire complex now totals over 235,000 sf and includes parking for over 800 vehicles. Cocowalk has become a great neighborhood hub which has attracted top tenants and a very happy public.
Cocowalk is now LEED GOLD certified.
Design

What We Provided
Project Management
Material Specification
Engineering
Prototyping
Custom Fabrication
Field Services
Installation
What We Did
Wayfinding
Parking Garage Signage
Custom Railings & Decorative Elements
Artistic Feature Chandelier
Signage & ADA
Custom Lighting